The GitHub screen allows you to link to a GitHub repository.
Accessing the screen​
In the left sidebar menu, click [KurocoFront] -> [GitHub].

Item descriptions​

| Item | Description |
| --- | --- |
| Connect | Click [Authorize GitHub repository] to open the GitHub linking page. |
After connection is successful, the page would look like this.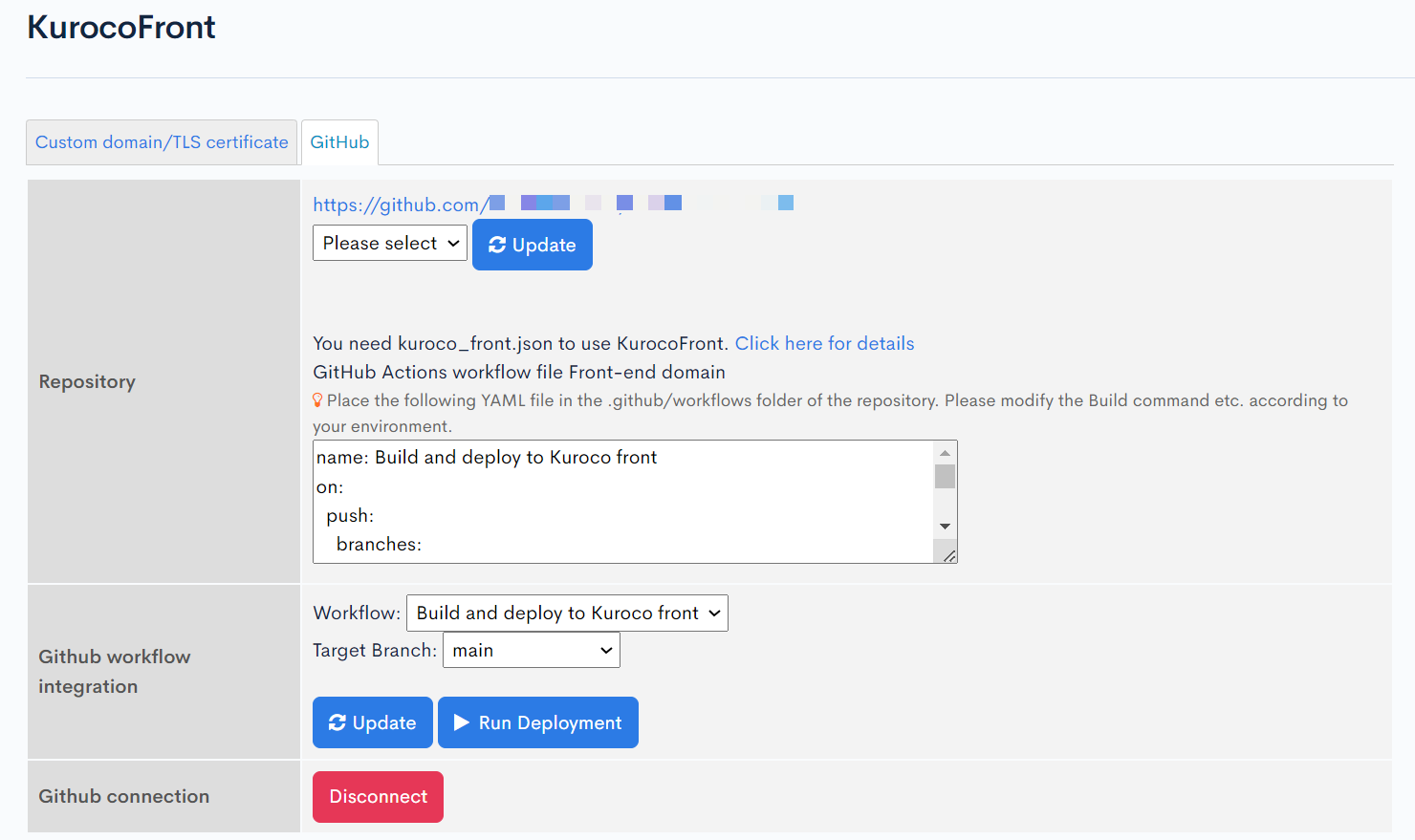 | Item | Description |
| --- | --- |
| Repository | You can select the repository to integrate with. You will also see sample YAML code for deployment in KurocoFront. |
| GitHub Integration Target | Set the workflow and target branch for when content updates are made in the integrated workflow. By clicking [Run Deployment], you can execute GitHub Actions integrated from the Kuroco management interface. |
| GitHub Connection | Click [Disconnect] to disconnect the connection with GitHub. |
(See: Configuring source deployments from GitHub to KurocoFront for a full tutorial.)
Related documents​
---
Support
If you have any other questions, please contact us or check out Our Slack Community.