The search function enables you to search all the management screens using keywords.
Accessing the screen​
In the left sidebar menu, click [Search].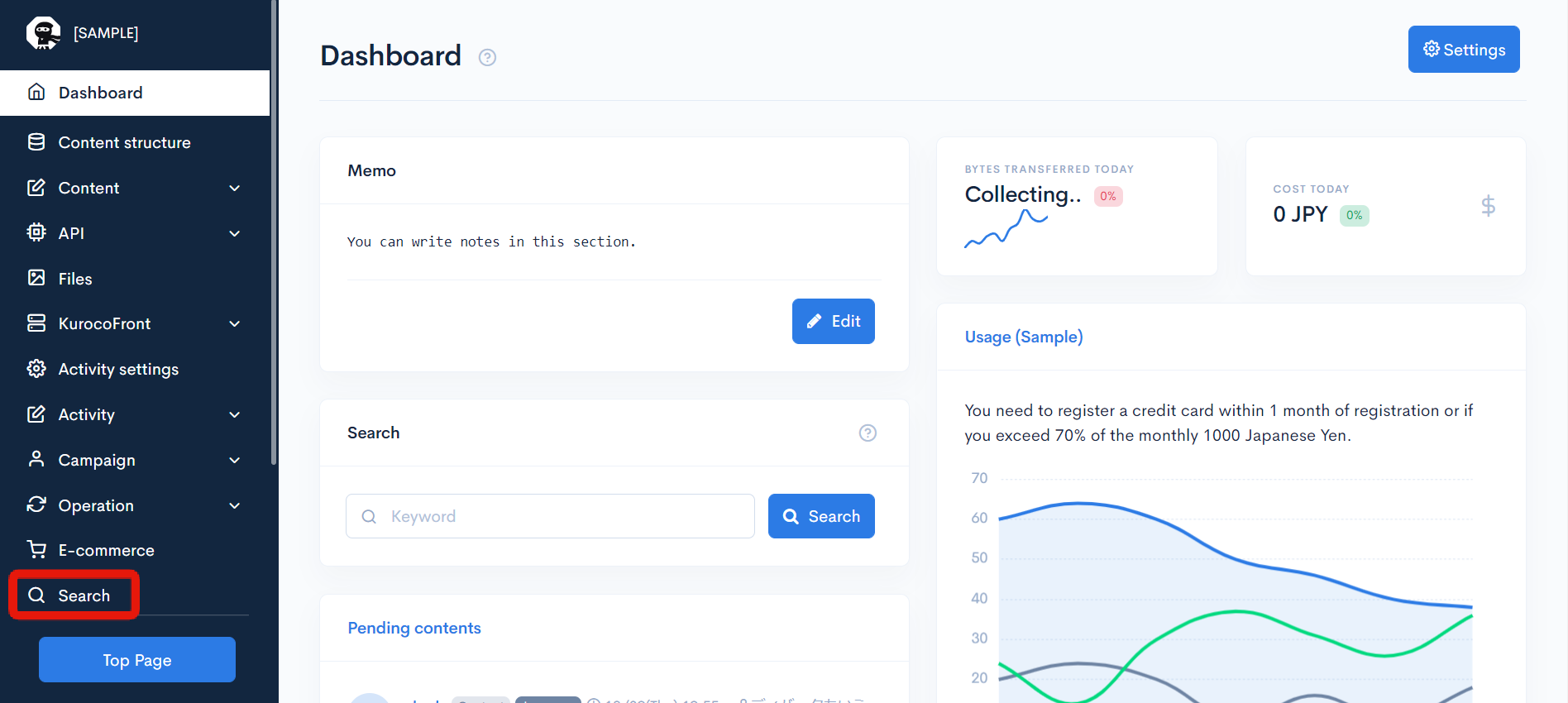 Item descriptions​

| Item/Button | Description |
| --- | --- |
| Keyword | Enter your search keyword. |
| Search | Click to execute the search. |
Search results​
When the search is complete, the module names are displayed below, along with the number of matches for you keyword in each module. Clicking on the number redirects you to the corresponding module screen containing the matching results.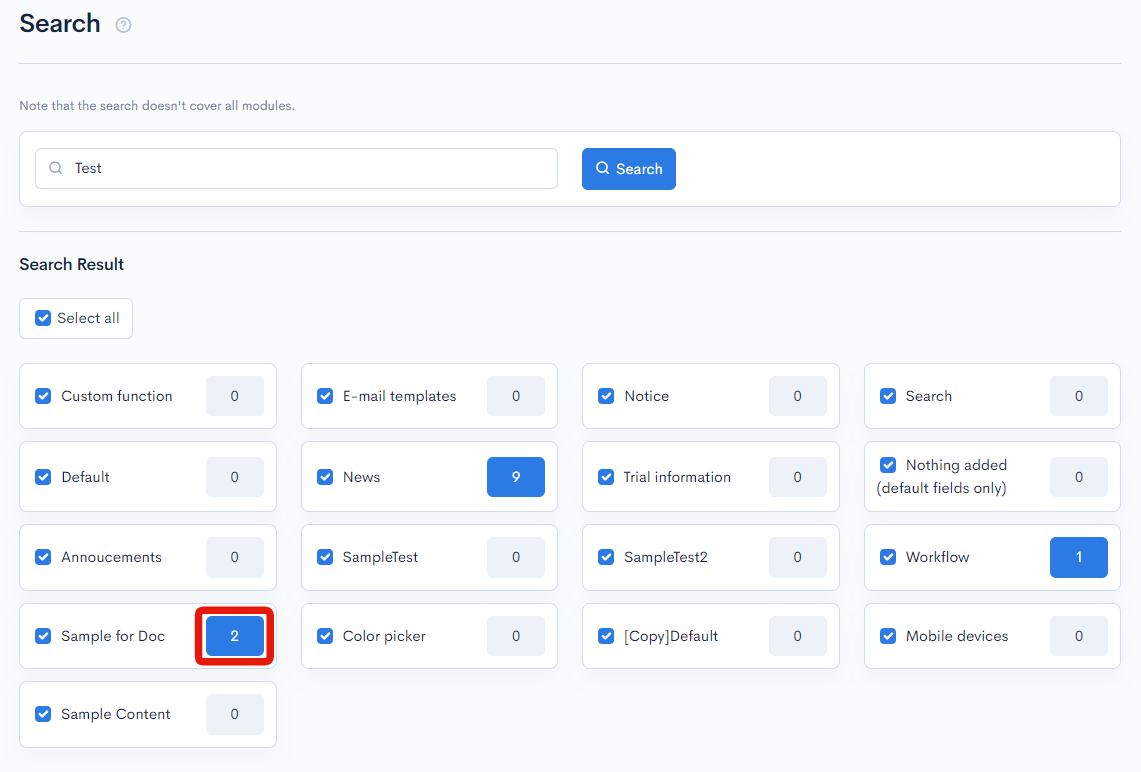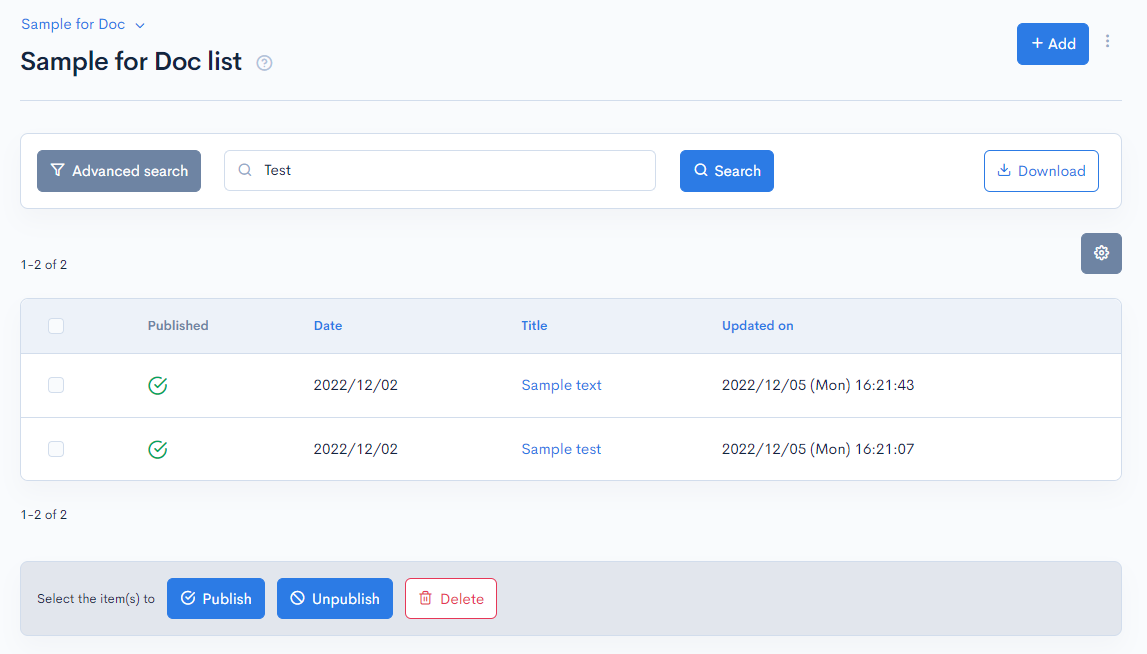 ---
Support
If you have any other questions, please contact us or check out Our Slack Community.